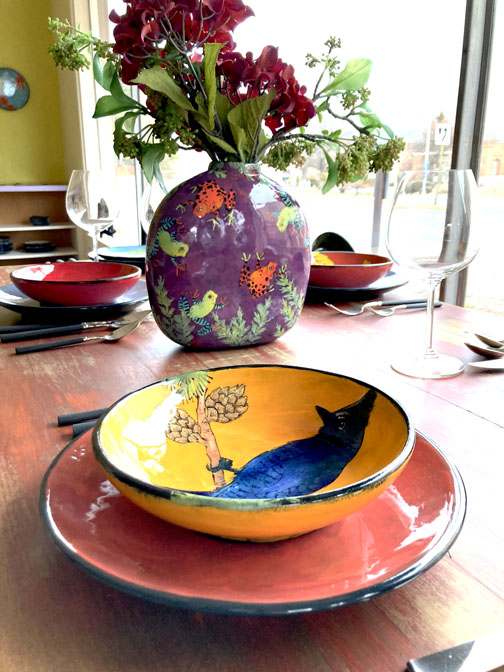 RAINBOW GATE HOLIDAY ORDERS
We are temporarily pausing orders from September 24, 2022 until January 2, 2023. During this time, we will be taking wish list requests. We will make every effort to fill wish list requests, but cannot guarantee holiday delivery.
Please note that we will be adding product to our website weekly, that can be purchased on the cupboard page. We continue to restock our store on a weekly basis and are happy to assist with requests for available products by phone.
The shop is OPEN Monday thru Saturday 10:30-4:00.
Please stay tuned to our Facebook ( www.facebook.com/rainbowgatenm/ ) and Instagram for updates. Please email us with any questions!
Enjoy our vibrantly themed ceramic plates, bowls, cups, teapots, vases and more...brilliantly painted with a variety of motifs including: BIRDS, FRUIT PLATES, southwest charm, critters and a vast array of RAINBOW WARE colors.