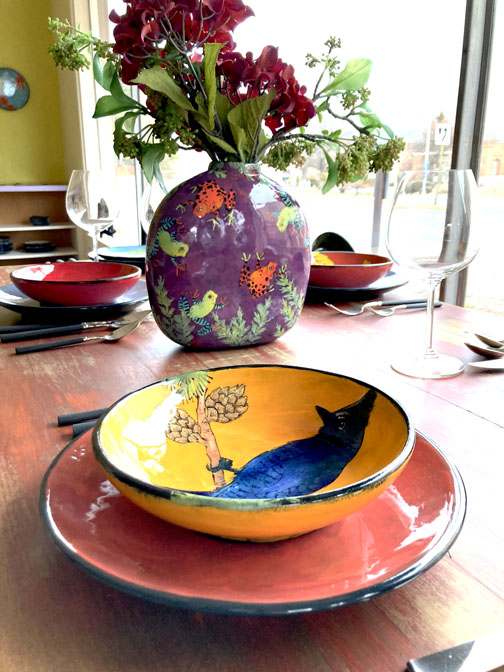 Ordering on the Website is now available. If there is an item that says unavailable please call us to place an order.
If you have purchased a Rainbow Ware, Latilla or Saturn Ring item that is not available we will contact you with an estimated delivery time.
The shop is OPEN Monday thru Saturday 10:30-4:00.
Please stay tuned to our Facebook ( www.facebook.com/rainbowgatenm/ ) and Instagram for updates. Please email us with any questions!
Enjoy our vibrantly themed ceramic plates, bowls, cups, teapots, vases and more...brilliantly painted with a variety of motifs including: BIRDS, FRUIT PLATES, southwest charm, critters and a vast array of RAINBOW WARE colors.